My image of Warren Ellis on two-page spread in freshly published book Rock Country
Thursday, 12/12/2013
Lavishly illustrated book exploring the culture and the story of rock (and pop) in Australia
I'm very happy to see my photograph of Warren Ellis (Dirty Three, Nick Cave & The Bad Seeds) on two-page spread in a freshly published book about Australian music scene called "Rock Country". Subtitled "The sounds, bands, fans, fun & other stuff that happened" and edited by Christian Ryan, this book was just published on the 1st November this year by Hardie Grant Books.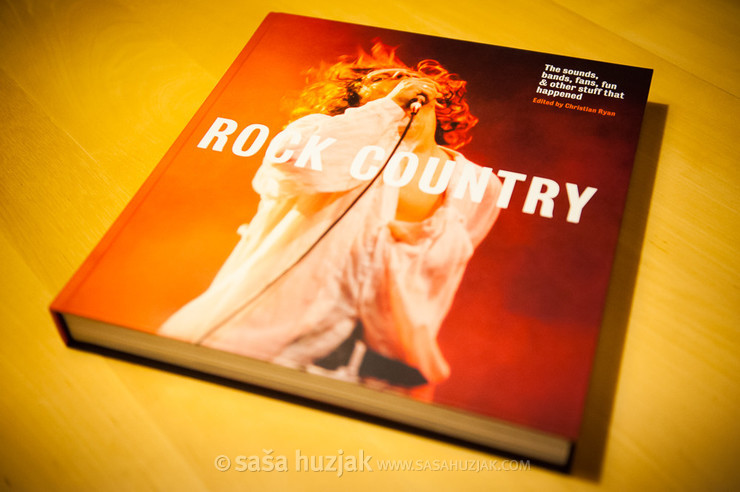 Rock Country front cover
As the book description says, Rock Country is a "lavishly illustrated book of 35 essays exploring the culture and the story of rock (and pop) in Australia. Writers include many of Australia's finest authors and musicians, among them M.J. Hyland, Fiona McGregor, Clinton Walker, Jeff Jenkins, Toby Creswell, Stephen Cummings, Neil Murray, Malcolm Knox, Sophia Brous and Mick Harvey, the late David McComb. Threading the words is a pictorial panorama: more than 130 on-stage and backstage photos, most of them seldom seen."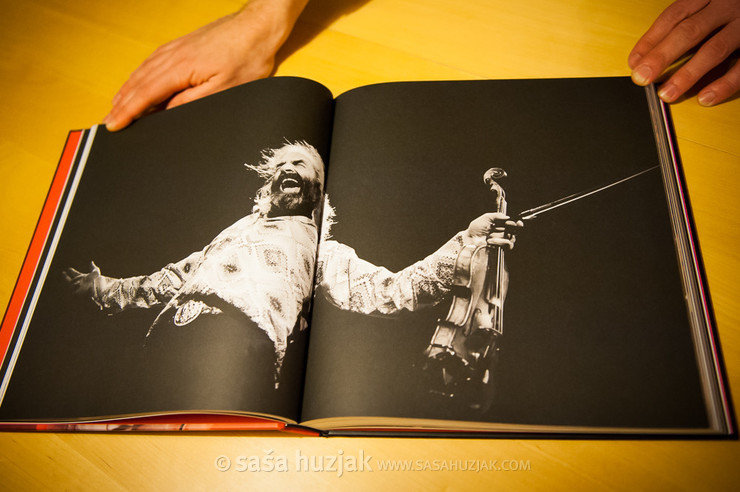 Rock Country, two-page spread with my photograph of Warren Ellis
The image published was taken during the great Dirty Three concert last year in Kino Šiška, Ljubljana (Slovenia) and to be included in this hardcover, 304 pages book, is, with no doubt, a real honor.
Oceans apart, low down, far from the world's music-making epicentres is a country - Australia - that throws up music unlike anyplace else. This music moves the people who live there in strange and deep-felt ways, gives them something to rage, shout, dream, dance, remember, love and break up to. Rock Country lays all that history, all that emotion, down: in thrilling, seldom seen, backstage and onstage photos, and in essays by Australia's finest authors and musicians.
You can get your copy of the "Rock Country" book today at Amazon.co.uk or Book Depository.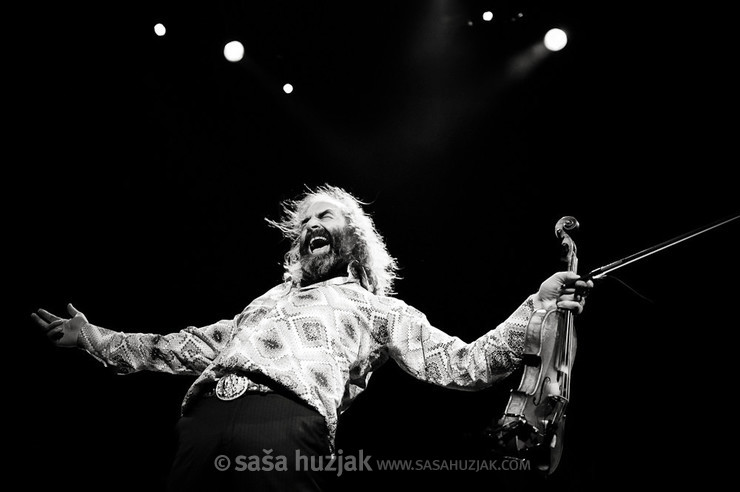 Warren Ellis (Dirty Three) @ Kino Šiška, Ljubljana (Slovenia), 14/11/2012