Cloud Arrangers - new music photography book by Žiga Koritnik is on Kickstarter
Monday, 24/09/2018
A project that definitely deserves to be talked about and backed on Kickstarter!
If you're into music photography, this one is for you. And if you're into jazz music, you're in for a treat!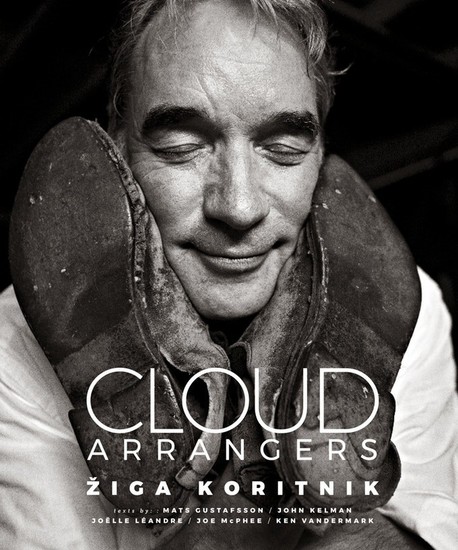 Žiga Koritnik: "Cloud Arrangers", cover of the upcoming book
I was really excited when Žiga Koritnik posted on his Instagram few months ago that he is preparing the new photo book and that he will fund it through the Kickstarter.
Žiga Koritnik is one of my favourite photographers, worldwide. I'm emphasising worldwide because we both live in Slovenia, small country in Europe. (If you don't know who he is, just stop here and Google him. Better yet - check his portfolio on his website). Please, just do it. Then come back here, ok?)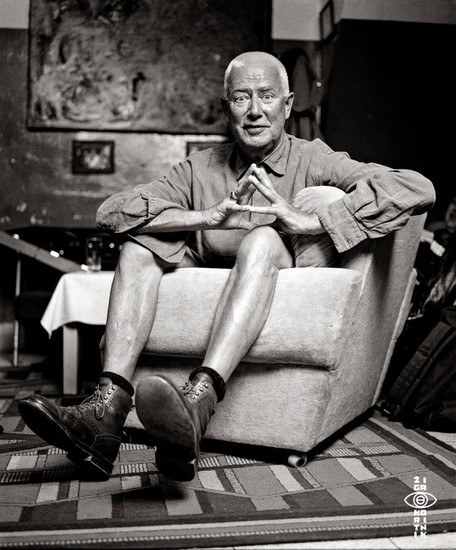 Han Bennink, Maribor, Slovenia
He is much more that what I am about to write, but if I have to describe him in just few words or, better yet, photographic terms, I'd say that he is the true master of great portraits (of musicians), that he brilliantly captures great moments during (jazz) concerts and that his black & white images are just top of the tops. Although he also works in colour, photographs not only jazz music and has made portraits of not only musicians, I'm pretty sure that he would agree that he is best known for the things I wrote above.
Thanks to the Internet and the "global village connection", I have found about Žiga and his exquisite work many many years ago while still living in Croatia - and my photo attempts at concerts were not worth to mention :) When I moved to Slovenia where Žiga is from, I was fortunate enough to actually meet him few times at different concerts. Žiga, besides being a true master of his trade, is one the most kind and helpful photographers I had the privilege to meet - he gave me few great advices on various photo related stuff and not every photographer is willing or caring to do so. Even more respect for him, needless to say!
I find Žiga to be kind of analogue guy, old school. Not because he uses film or anything like that. Maybe he does, but that's besides the point. He's not like most of us self taught photographers (me included), he's legit. Used to be film cinematographer, actually. He's not just a guy with a camera at the concert, he's The real thing. The Master.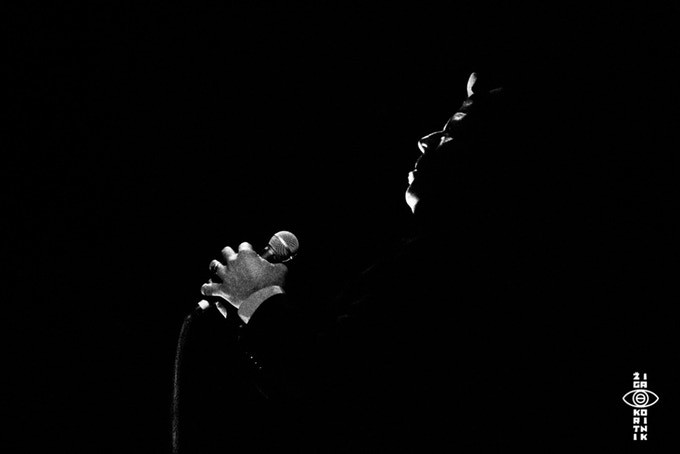 Tom Waits, Florence, Italy, 1999
So, after this personal and sugary emotional Hollywood A-style intro, let's get back to the theme, shall we? :) Kickstarter, probably best known worldwide platform for funding different kind of products and projects recently got a new one - and its the aforementioned book by Mr. Koritnik tiled "Cloud Arrangers". It's planned to be 25x30cm in size, with 379 pages - pretty awesome, right?
So, just Google him. Check his website. Check his work. Check his AMAZING work. And if you don't see anything special there, forget it. If you don't get some emotional response to his AMAZING photographs, don't bother.
But if you do, support his book. I mean, it's not like you're throwing your money out of the window, you're buying YOURSELF something of a value. Something that will - I'm sure - be an AMAZING book.
The deadline for the Kickstarter is Wednesday, October 10 2018 11:59 PM CEST. But why wait? Just order it today. Now! You can thank me later! ;)

All photographs published with kind permission from the author.