About
Music photographer, web designer & developer, travel junkie, music & movie fan, husband & father. Not always necessarily in that order.

Biography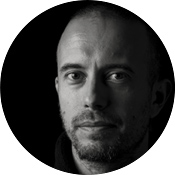 Photographer from Croatia, currently living and working in Slovenia, shooting mostly live music, band promos and portraits but also (contemporary) dance, reportage / editorial and travel photography.
Besides being published in different international magazines and newspapers, my photographs have also been published on CD and DVD covers, book covers, posters, official websites and other promotional materials of different artists, bands, institutions, brands and companies including Apple and Logitech.
I have been lucky to photograph performances from a wide range of music artists - from the festivals shows of the legends of rock'n'roll, to the club performances of local demo bends. From r'n'r and indie to jazz and classic. You can check some of my work in the portfolio or in the events archive section.

Usage & future work
If you would like to license any of my images shown here or order some prints, give me a shout. Same thing if you'd like to hire me for shooting.

Stay in touch
You can subscribe to my RSS feed for the latest updates in the news & new photos section, or connect with me through some of the popular social networking sites.
Testimonials
What people say about my work:
Photo: © Saša Huzjak

Saša Huzjak is truly a professional and he deeply loves his work.

His lens loves the thing it's pointed into - and you can notice that in his photos at a first glance.

Dubravko Ivaniš (Pips, Chips & Videoclips)