Book (p)review - Gail Buckland: Who Shot Rock & Roll, A Photographic History, 1955 - Present
Thursday, 15/12/2011
Alfred A. Knopf, New York, 2009
I bought mine copy of this excellent book last year at the famous music photography gallery Morrison Hotel Gallery when I was visiting New York, but got back to it again just last week, as some flu tied me to my bed. I know, crazy, but with the frantic life rhythm these days, I can't seem to get all of the things I want just in time. But, better late than never, right? :)
From the debut album of Elvis Prestley in 1956, hommage to that record via design in eponymous "London Calling" from The Clash (image on the cover of that album taken by Pennie Smith vas voted as best rock'n'roll photo of all time in the British rock magazine Q, 2002), portraits of Frank Zappa, The Rolling Stones, The Beatles, to the Kurt Cobain backstage in tears and Sex Pistols being, well, Sex Pistols, this book has it all. From Johnny Cash to Eminem, from Jim Marshall to David LaChapelle.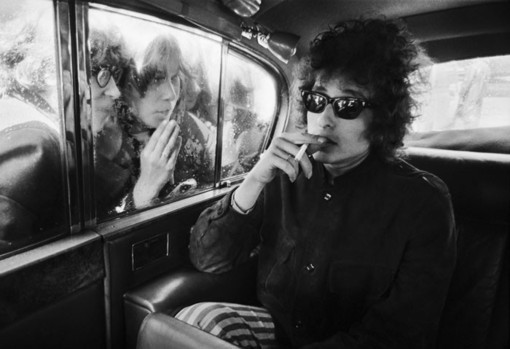 Bob Dylan, Fans Looking in Limousine, London, 1966 © Barry Feinstein
Excellent addition to well chosen photographs (some famous, some not, some previously unpublished) are the texts accompanying the photos in which we learn much more about the persons in the photo, the photographers who took them, and the whole creative process of music photography, be it classical portraits, live action shots or intimate moments in lives of the music stars. Of course, things have been much different before, as we can find out in the book, where most of the times, photographers and bands were friends, with sometimes unlimited access to their models. With todays shooting consisting of make-up artists, hair stylists, management / record label / sponsors people, besides the band and a photographer, one can only wish that things are were simple today.
As the author Gail Buckland writes, the time has come for this photographs and photographers get their well deserved place in the cultural history and the history of photography, stating that "like musicians they photographed, they, too, changed the world and how we see and experience it". Fashion photography, for example, was considered of something less important some time ago, white fashion photographs today are seen in galleries and sold as art, not to mention the impact they have on our everyday lives.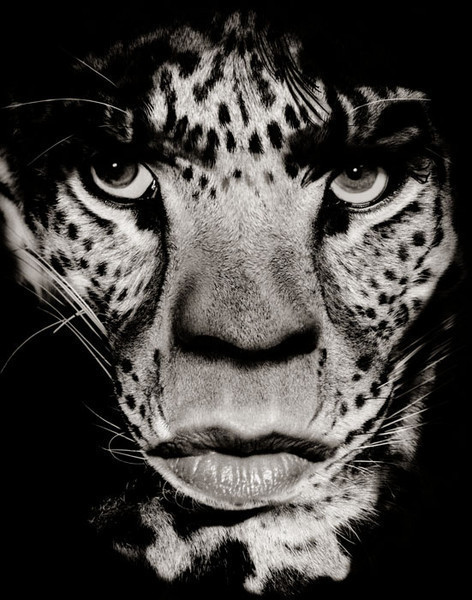 Jagger/Leopard, 1992 © Albert Watson
Presented like some kind of musical compilation, this book doesn't follow chronological order of the photos or the alphabet order of their authors, yet it manages very well in making an encyclopedic effort of mixing so many different artists (in front and behind the lens) and styles in one book. Jim Marshall, Bob Gruen, Pennie Smith, Anton Corbijn, Annie Leibovitz, David LaChapelle, Kate Simon, Don Hunstein, Albert Watson, Charles Peterson, Jill Furmanovsky, Gered Mankowitz, Terry O'Neill, Ross Halfin, Danny Clinch, Mark Seliger, Barry Feinstein and many, many more are featured here. Their names may not be familiar to you, but their iconic photos surely will.
With over 300 black & white and color photographs - something like "Who is who?" in music photography in the last 50 years - "Who Shot Rock & Roll" is really a must have for all music photographers out there. Christmas is coming, so if you have somebody who is crazy about concert and music photography, why not give them something that will definitely put a big smile on their face? You can order your copy today at Amazon.co.uk here.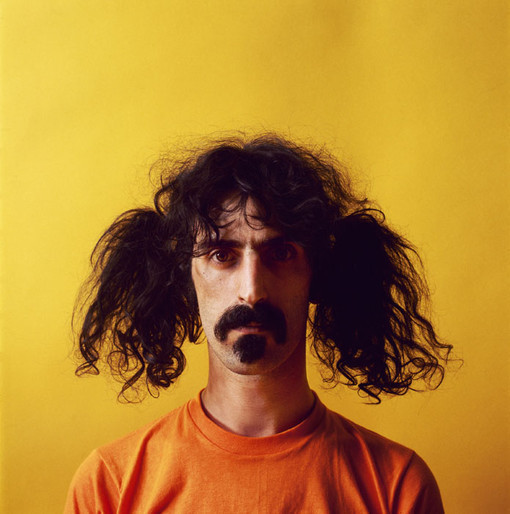 Frank Zappa, "Himself", 1967 © Jerry Schatzberg
To finish in a proper way, I'll quote the words of late legend Jim Marshall, found in the begining of the book:
Too much bullshit is written about photographs and music. Let the music move you, whether to a frenzy or a peaceful place. . . . let the photograph be one you remember - not for its technique but for its soul. Let it be a part of your life - a part of your past to help shape your future. But most of all, let the music and the photograph be something you love and will always enjoy.

Jim Marshall
Product info
Who Shot Rock & Roll
A Photographic History, 1955 - Present
Author: Gail Buckland
Format: Hardback, 319 pages, 247x267 mm
Publisher: Alfred A. Knopf
Published: 26 November 2009
ISBN 13: 9780307270160
ISBN 10: 0307270165
Get your copy at: