Book (p)review - The Great LIFE Photographers
Saturday, 26/01/2013
Thames & Hudson, 2009
Photo essays that enabled the magazine reader to "pretty much know what the story is all about without having to read anything" was a bit of a trademark of the LIFE magazine. LIFE (with it's simple and iconic logo), was published as a weekly magazine from 1936 to 1972, with a strong emphasis on photojournalism; later it was published as an intermittent "special" until 1978, and as a monthly from 1978 to 2000.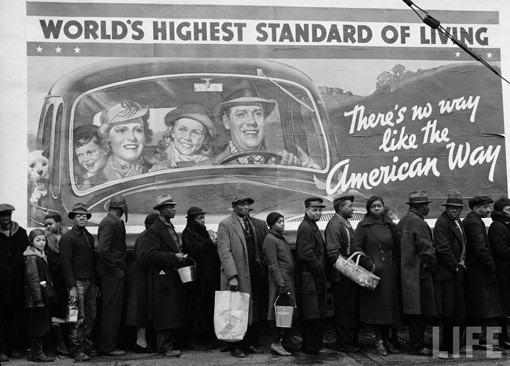 Breadline during the Louisville flood, 1937 © Margaret Bourke-White
To have a great magazine that has a stuff of excellent photographers, who travel our world, doing different photojournalistic assignments for a period of few weeks or even months, sounds like a science fiction in this day of age where everything is instant and speed and quantity is often much more valuable than quality of work ("National Geographic" maybe the only one still holding in that sense, that comes to my mind).
LIFE's archive has made it to the digital age also, so you can browse it through a special Google page or a Time's magazine special website.
OK, now when we know our basic facts, let's talk about the book, shall we?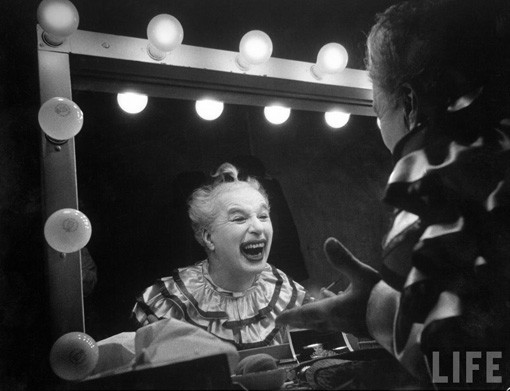 Charlie Chaplin on the set of his film Limelight, 1952 © W. Eugene Smith
Described as "the most comprehensive anthology of LIFE photography ever assembled", the book "The Great LIFE Photographers" shows the work of every LIFE magazine staff photographer, together with some others closely affiliated with the magazine.
The names include Alfred Eisenstadt, Joe McNally, W. Eugene Smith, Robert Capa, Harry Benson, Larry Burrows and Margaret Bourke-White, just to mention a few of them. The book is alphabetically organised, very well designed (emphasise, is of course, on the photography) containing short info about every photographer (some less known facts and anecdotes included), together with her/his portrait, with a few or more her/his representative images. From the war and post war images of the 20th century, show biz stars and glamour starlets (Marilyn Monroe being shown probably most often), to ordinary people and animal studies, this book has it all. Some of the photographers were not "just" the true masters of photographic craft, but even inventors of new cameras and techniques.
With introduction by John Loengard (staff photographer and a magazine's picture editor), the book includes 600 black & white and colour photos that defined the last century on Earth.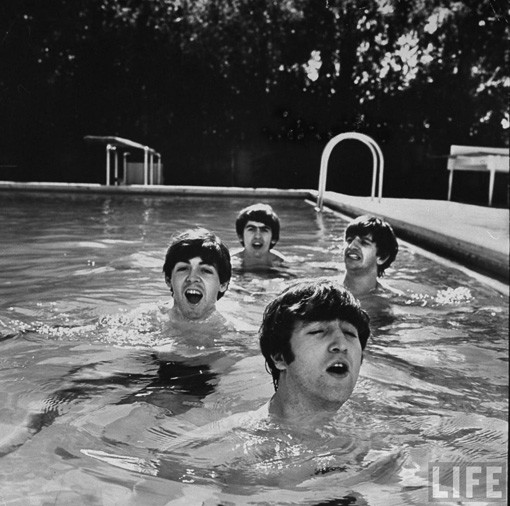 The Beatles, Miami Beach, 1964 © John Loengard
Truly inspirational book for all photographers interested in photojournalism, excellent document of the past century, and a must have in every personal photo library!
The written word may be quickly out of date - old news is an oxymoron. But old photographs can hold our attention. This fact, more often than any other, I suspect, separates the ambition, of photographers from the goals of the writing press. That ambition, to produce something of lasting interest, is the bedrock of this book.

John Loengard
Product info
The Great LIFE Photographers
Author: The Editors of Life, John Loengard (introduction)
Format: Paperback, 608 pages
Publisher: Thames & Hudson
Published: November 30, 2009
ISBN-10: 0500288364
ISBN-13: 978-0500288368
Get your copy at: