Book (p)review - Alan Hess: All Access: Your Backstage Pass to Concert Photography
Friday, 14/12/2012
John Wiley & Sons, Inc., 2012
Everything you ever wanted to know about concert photography, but didn't know who to ask or where to find
Some years ago, when I started getting more serious about concert photography, I was looking for resources to learn more about this challenging type of photography. With the Internet resources today and many great photographers sharing their knowledge freely (the great Todd Owyoung being on the top of the list), it's been much easier than before, but I still wanted to find everything in one place.
It's all about the attitude and approach to photography. If you treat every shoot as the most important shoot ... and every band as the most important band, then the images you produce will be the best images you can create at the time.

Alan Hess
There were (and still are!) many great books of concerts photographs by different authors, but there was only one book that I was able to find that was written in the form of the guide for (starting) concert photographers - "Concert Photograpy: How to Shoot and Sell Music Business Photographs" by Jon Sievert (Humble Press, 1997). This very good book, although invaluable in some cases, was a bit dated technically speaking, because technical parts of the book were very much film based. But then came veteran concert photographer Alan Hess with his book this year.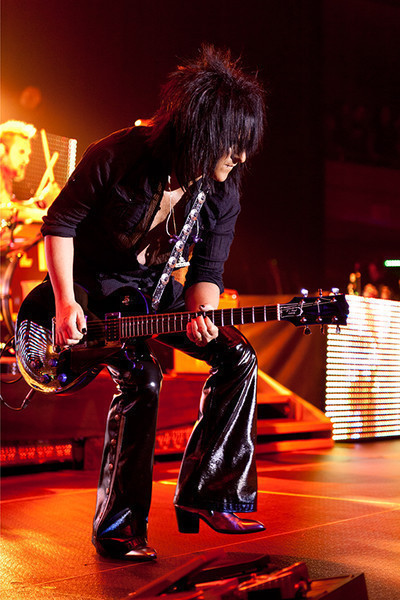 Steve Stevens © Alan Hess
I "got to know" Alan through Kelby training video on concert photography, which he made with his buddy photographer and a musician Scott Diussa) I really liked the teaching approach of both of them, so when I found out that Alan published a book about the same topic, I ordered it with no hesitating. I'm glad to say that this IS the book that I was looking for back then, since it gives you answers to all the questions that a starting concert photographers (could) have.
The book "All Access: Your Backstage Pass to Concert Photography" covers all the parts of the regular life of a concert shooter - from the procedure of getting the right credentials, handling releases and behaving like a pro (photo pit etiquette for eymple), to technical aspects of choosing the right cameras and lenses (bags included!) and getting the right exposure with low lights.
Alan gives also each type of the venue its own chapter, so you get the tips & tricks for shooting in different places ranging from bars and small clubs, to arenas and, my personal favourites, musical festivals. And yes, on stage and backstage photography is also covered. And that's not all - Alan also gives some valuable tips for shooting different instruments and their players (three and a half pages of shooting drummers, my favourites, for example).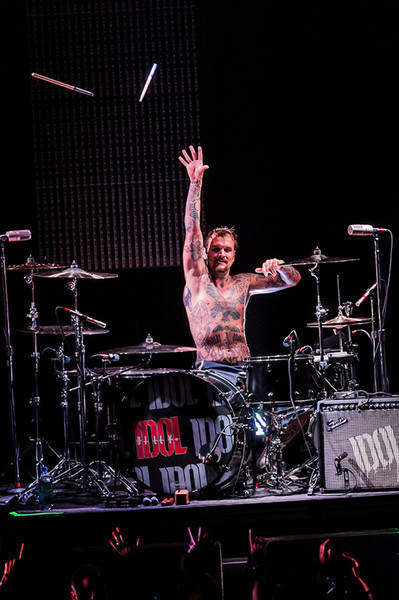 Jeremy Colson © Alan Hess
Every photographer will also find his/hers favourite inspirational parts, which this book is definitely full of. I do feel that once you master the technical aspects of getting the right exposure and composition in a tough concert environment, this parts of the book will make you want to do better photographs than you did so far, and that is always good. For example, he states in the beginning of the book that he never had a shot on a cover of a "Rolling Stone" magazine, but he approaches every concert as he is shooting for just that. Nicely said!
Explaining his post-processing workflow with Photo Mechanic (will definitely have to check out this one!) and Lightroom (software that changed the way I process and catalogue my photos and made my life so much easier), Alan finishes the book talking about some important accessories and infos about registering your images with the U.S. Copyright Office. The full table of contents can be found on Alan's site.
Absolutely brilliant parts of the book are short interviews called "Pro Tips" at the end of each chapter, where different people from the music industry give their inside on their job and concert photography in general. For example, the book includes the guitarists Billy Morrison and Mark Karan, publicists Dennis McNally and Heidi Ellen Robinson-Fitzgerald, band and tour manager Maile Hatfield, lightning director Anthony "Groove" Pirrone along with few fellow concert photographers Scott Diussa, Drew Gurian, Hali McGrath and others.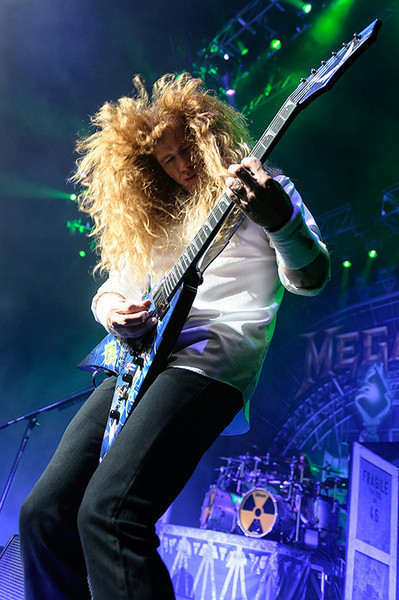 Dave Mustaine (Megadeth) © Alan Hess
Many years of experience are put in this great book, but it's been written in a easy to understand way, making it a really invaluable guide for all music shooters out there. Revealing his secrets and tips & tricks, Alan really doesn't hide anything from his readers!
This is definitely The Book for starting concert photographers. But not just that - as all of us photographers are learning new things along, I'm pretty sure that even seasoned pros will find something for themselves inside.
So, why not give yourself a great Christmas gift and check out this definitive guide to concert photography? I'm positive it will help you with your shooting and make your life at least a bit easier!
As a special bonus, I advise you to listen to two interviews with Alan Hess: The Candid Frame podcast #159 and Camera Dojo podcast #107 - it will show you how down to earth and a cool professional Alan is, and I'm sure it will make you wanna order the book even more!

All photographs published with author's permission.
Product info
All Access: Your Backstage Pass to Concert Photography
Author: Alan Hess
Format: Paperback, 304 pages
Publisher: John Wiley & Sons, Inc.
Published: February 17, 2012
ISBN-10: 1118172906
ISBN-13: 978-1118172902
Get your copy at: