B&W festival photos published in UK's Black & White Photography magazine
Thursday, 13/10/2011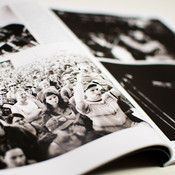 Black+White Photography #130 Photo: © Saša Huzjak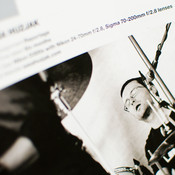 Black+White Photography #130 Photo: © Saša Huzjak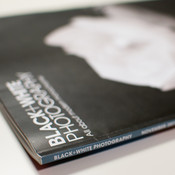 Black+White Photography #130 Photo: © Saša Huzjak
I was pleasantly surprised today when I received the new issue of UK's Black & White Photography in the mail, discovering that some of my photos are published inside!
I actually send this photos to the magazine one year ago and completely forgot about it after they haven't been published in next few issues, so you can imagine my surprise flipping through this issue today. They are published on two pages, as winning images under the "Readers assignment". Magazine gives different assignments every month, and my winning assignment was a reportage from music festivals. Photographs published in the article were taken at Bažant Pohoda (Slovakia), Trenchtown (Serbia) and FM4 Frequency festival (Austria) in 2010.
If you're interested in black & white photography, I would advise you to check out this really good and quite beautifully designed magazine, conveniently subtitled with "All about modern monochrome". It doesn't matter if you shoot digital or film, they have good and inspirational articles, techniques, book reviews, equipment news and much more in every issue. One could say that they have more artistic approach and feel, compared to some other photographic magazines which are more oriented towards beginners (hence have more basic level tutorials and technical "how-to" articles).