My image Desert caravan is a PPOTY 2012 finalist
Monday, 18/03/2013
Bodies in Urban Spaces gets into Street Top 20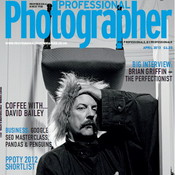 Professional Photographer magazine, April 2013 cover Photo: © Professional Photographer magazine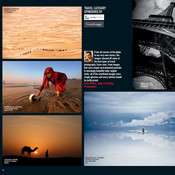 PPOTY 2012 Travel finalists, Professional Photographer magazine, April 2013 Photo: © Professional Photographer magazine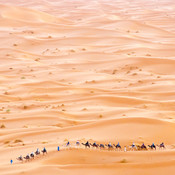 Desert caravan @ Erg Chebbi desert, Morocco, 2010 Photo: © Saša Huzjak
April issue of the UK's Professional Photographer magazine brings the finalists of their Professional Photographer of the Year 2012 (PPOTY 2012) competition and I'm happy to say that my photograph is one of them!
This prestigious photography competition features worldwide photographers who participated in 13 diverse categories, and my image "Desert caravan" got into Top 10 in the Travel category. The judges stated that "it was a tough job to judge, with over 4,000 images from over 37 countries, and a standard of entry which was possibly our highest yet". The level of quality between the finalists in all of the categories is really amazing, and I really feel privileged to be included in this pool of creative artists. The overall winners will be revealed at our prestigious, invites-only awards ceremony in Cheltenham on 28 March.
Besides the "Desert caravan", I got another entry in another category, though not in the Top 10. I was informed that my image "Bodies in Urban Spaces", which was recently commended at 2013 Sony World Photography Awards, got into Top 20 in the Street category.