Movie (p)review: Everybody Street
Saturday, 18/01/2014
Cheryl Dunn, 2013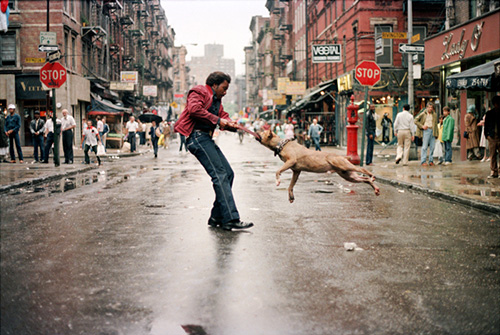 © Jamel Shabazz
A great documentary film about New York City street photographers and a bit of street photography in general by a NY based filmmaker and photographer Cheryl Dunn.
"Why do some photographers go the street and other photographers go to a studio? Some people want to pretend it's a movie and other photographers walk into the world and they say: show me!"

Joel Meyerowitz
New York City is a known Mecca for street photographers, and the city number one for anybody who wants to live the street photographers dream. Numerous photographers photographed NY streets and people for decades now, but there is a number of them who do this regularly, and have been doing it for many many years. This great documentary is about some of them.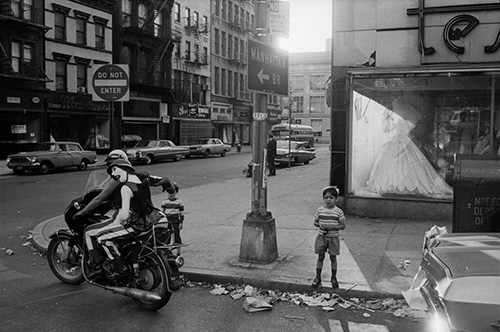 © Joel Meyerowitz
The movie "Everybody street" covers more than few decades of street photography, while "exploring the careers and influences of many notable photographers", with "a number of whom have never been documented". The film features 13 photographers (Bruce Davidson, Elliott Erwitt, Jill Freedman, Bruce Gilden, Joel Meyerowitz, Rebecca Lepkoff, Mary Ellen Mark, Jeff Mermelstein, Clayton Patterson, Ricky Powell, Jamel Shabazz, Martha Cooper and Boogie) with historians Max Kozloff and Luc Sante, who give their view on why street photography and some photographers are so important. Nice addition to the movie are photographs of some other legendary masters of street photo art, like Henri Cartier-Bresson, Garry Winogrand, Diane Arbus and Leon Levinstein for example.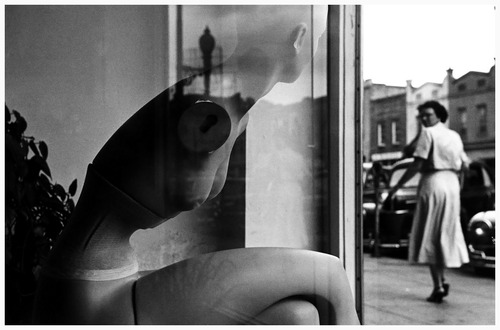 © Elliot Erwitt
Hear how Martha Cooper, who was one of few photographers that started to shoot graffiti scene in NY at the time, waited for hours to get a shot of a graffiti sprayed train, how Belgrade born Boogie (personally, loved the fact that someone from this part of the world went to NY and made a career there!) photographed young drug addicts and gang members, or how Jill Freedman experienced and photographed a lot of nasty things while doing her project about NYC policemen.
DSLR or Leica, film or digital, in the end, it doesn't really matter (though some of the photographers interviewed are firmly based in only one camp) - in the end, it's only the picture what really matters, as aforementioned Jill Freedman says in the movie.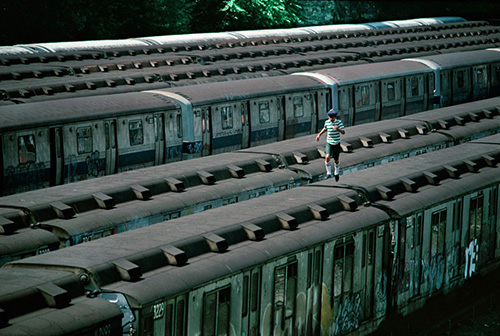 © Martha Cooper
"Everybody street" is a really well made documentary with a great accompanying soundtrack. I really liked when camera was following some photographers on the streets, showing the image they just took on the screen in front of us, thus partly analysing the photo making process of this artists. Simple, yet very effective technique.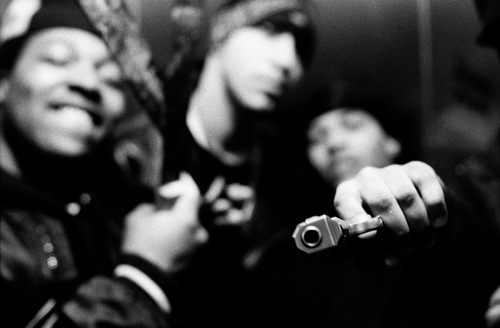 © Boogie
The movie truly "captures the visceral rush of being a NYC street photographer, from the masters who are the history of the medium", as it was written on their Kickstarter page (btw. it's brilliant to see crowd funding projects like this!). Great insight into the street photography, City of New York and its most devoted street photographers.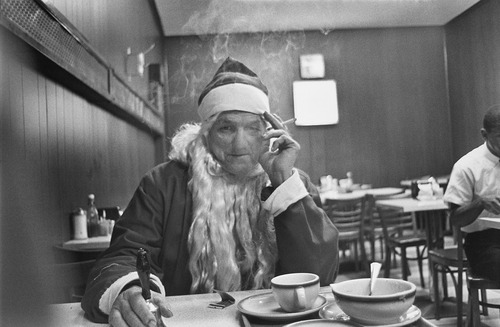 © Mary Ellen Mark
If you've been already bitten by photography bug, this exciting, emotional and adventures movie will make you wanna go hit the streets of your town. A must for all interested in street photography.
Like one person commented on the vimeo website "Makes me want to move to New York.". That says it all :)

Everybody Street - official trailer
Product info
Everybody Street
Directed by: Cheryl Dunn
Starring: Bruce Davidson, Elliott Erwitt, Boogie, Jill Freedman, Bruce Gilden, Joel Meyerowitz, Rebecca Lepkoff, Mary Ellen Mark, Jeff Mermelstein, Clayton Patterson, Ricky Powell, Jamel Shabazz, Martha Cooper, Max Kozloff, Luc Sante
Cinematography by: Cheryl Dunn
Editing by: Alison Shurman
Official website: www.everybodystreet.com
Get your copy at: