Movie (p)review - The Obama White House: Through the Lens
Wednesday, 11/04/2012
National Geographic, 2010
Although not really connected with concert, theatre or stage performance photography in any way, this National Geographic documentary tells a story about White House staff photographers and could be interesting for all documentary photographers out there.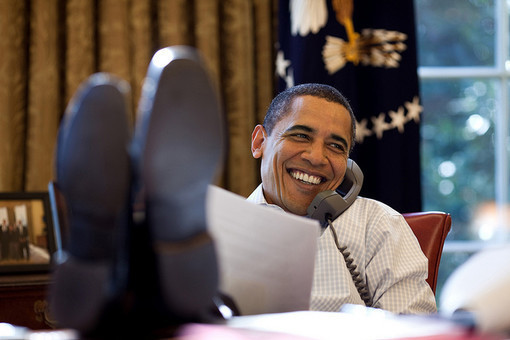 President Barack Obama smiles while talking with Russian President Dmitry Medvedev on the phone in the Oval Office, Saturday, Dec. 12, 2009. © Official White House Photo by Pete Souza
Our main character in this documentary is the photojournalist Pete Souza, great photographer and a really cool guy, judging by this documentary. Souza has been a photojournalism professor at Ohio Univeristy and a photojournalist for the Chicago Tribune and was named Barack Obama's White House photographer in January, 2009 (which is his second White House photo gig, after serving under Ronald Reagan). We follow his busy daily schedules and see how is it to be recording history 24/7 following the President of USA, arguably the most powerful man on our planet. Souza is the author, among many other already historical photos, of the photograph of Obama in the Situation Room during the raid on Osama bin Laden which has become one of the most viewed images on Flickr.
With unprecedented access, National Geographic follows the President's photographer inside the Obama White House-aboard Air Force One, backstage at the State of the Union, and into the heart of the West Wing. And, we get to see how worlds top class photographers can also make small embarrassing mistakes ion the job (shooting with full card, e.g.). Other White House staff photographers, former photographers and presidents are also interviewed, which is great bonus.
Although I would've like to see more Souza's and other photographers thoughts about their jobs (and some more anecdotes from their past, like this ones from Souza's work under president Reagan, plus maybe some photo related tips & tricks), I would recommend this movie to all interested in documentary photography of that type, plus the ones interested in the modern history.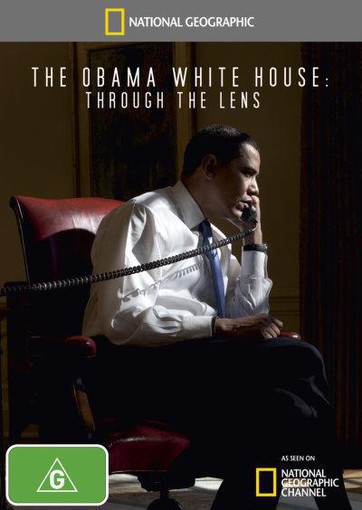 I couldn't find the DVD on Amazon or even on National Geographic site (though, they have a DVD called "The President's Photographer" for which I'm pretty certain that is more or less the same movie with different title and different narrator), but you can find the whole movie on Youtube.
You can follow Pete's and his colleagues amazing work at www.whitehouse.gov, where they have up-to-date photo galleries, and on the White Houses's Flickr stream.