On the movie set of Bitch, a Derogatory Term for a Woman (Prasica, slabšalni izraz za žensko), debut feature directed by Tijana Zinajić
Tuesday, 12/10/2021
Working as a unit still photographer
Roughly two years ago, in a pre-COVID-19 world, I was very privileged to work on the movie set of a feature movie called "Bitch, a Derogatory Term for a Woman" ("Prasica, slabšalni izraz za žensko" is the original title in Slovenian) filmed on various locations in Ljubljana, Slovenia. With the movie premiering this Saturday, I'm very happy to finally post some images! :)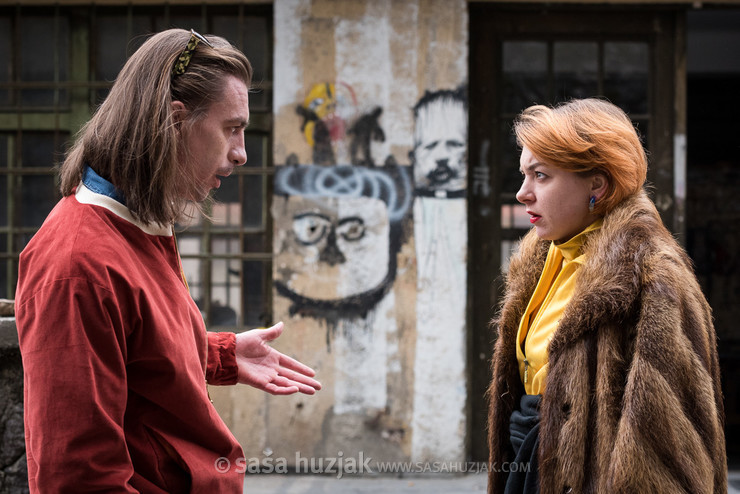 Jure Henigman and Liza Marijina (movie still)
Back in 2019, I immediately said yes to the offer mainly because of the amazing team and cast of the movie. It was a debut feature movie of Tijana Zinajić, a distinguished theatre director and actress, produced by Lija Pogačnik and Vlado Bulajić of December. The director of photography was Miloš Srdić, one of the best Slovenian DOP in my opinion, and the cast included great Slovenian actors like Liza Marijina, Tosja Flaker Berce, Anuša Kodelja, Jure Henigman, Nika Rozman, Lea Cok and Vesna Pernarčič among the others.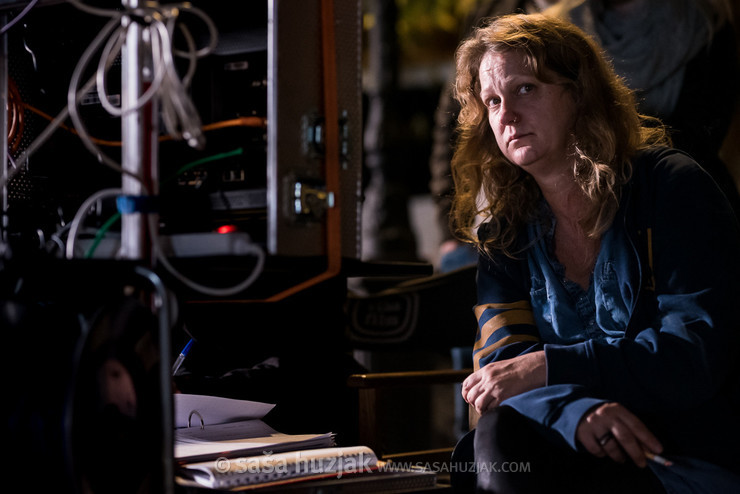 Director Tijana Zinajić on set (behind the scenes)
The second main reason was a great and funny script in Slovenian street language, written by an acclaimed young screenwriter Iza Strehar - few parts made me laugh at loud when reading it, which is always a good sign!
Eva is a young artist who smokes, drinks, occasionally takes drugs, parties and finds no creative inspiration. She also has a strange love affair with her mentor, her best friend is moving to Berlin, her pay check is three months late and above all so is her period. She realizes she needs to change her lifestyle and turns to a web browser for help. Bitch is a film about a period in life where you simply get stuck and do not know how to move on.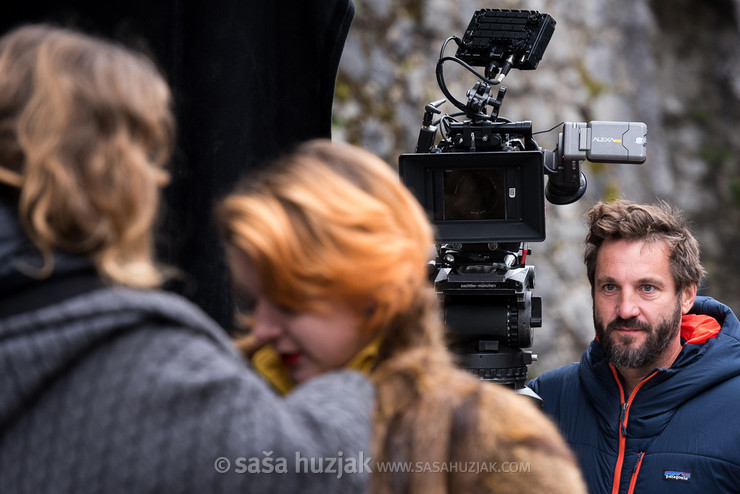 DoP Miloš Srdić on set (behind the scenes)
After working as a movie still photographer on the set of The Constitution (Ustav Republike Hrvatske) by the legendary Croatian director Rajko Grlić, this was my second feature film as a movie still photographer. My main role as the movie still photographer was again twofold - to capture images that look like that have been taken from the movie ("movie stills") and to capture images that reflect working atmosphere on the set ("behind the scenes"). The whole experience was again great, the crew was very cool and great to work around, with lots of laughs and good time in general :)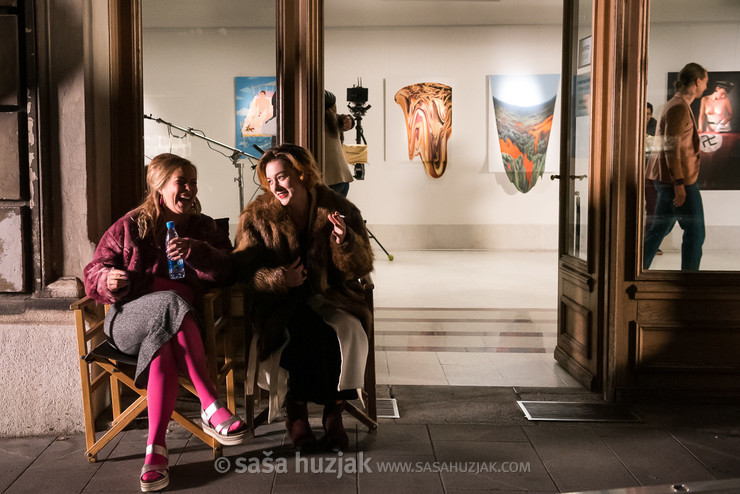 Liza Marijina and Lea Cok having a laugh durink the break (behind the scenes)
"Bitch, a Derogatory Term for a Woman" ("Prasica, slabšalni izraz za žensko") is going to be screened for the first time this Saturday, October 16th 2021 on the Festival of Slovenian Film (Festival Slovenskega Filma) in Portorož and will come to Slovenian theatres in 2022.
This subversive comedy has a potential to become a cult movie of one generation (with the soundtrack including some great Slovenian bands, including names like Koala Voice, Srečna mladina, Čao Portorož, Matter and Futurski), telling a story "about a certain period in life, when you get stuck and don't know how to move forward". Looking forward to see it in the cinema very much! :)