Check out PPOTY 2012 finalists Top 20
Friday, 22/03/2013
As I have already written on this blog, April issue of the UK's Professional Photographer magazine brings the finalists of their Professional Photographer of the Year 2012 (PPOTY 2012) competition, but today, the guys & girls at the Professional Photographer magazine headquarter have made another great thing and that's a collection of all top 20 finalists in one place. As they say on their website:
The difficult task of judging the Professional Photographer of The Year competition is done and the winners will soon be announced at our prestigeous awards night. But during the course of the PPOTY 2012 competition we received so many beautiful images that it felt like a missed opportunity not to showcase a broader selection.
Given the high quality of work selected, I am extremely happy to have two of my images in this top 20 selection. So, check out the free digital booklet showcasing the top 20 images in all PPOTY 2012 categories, there is some really stunning work there - happy to say see my two images included!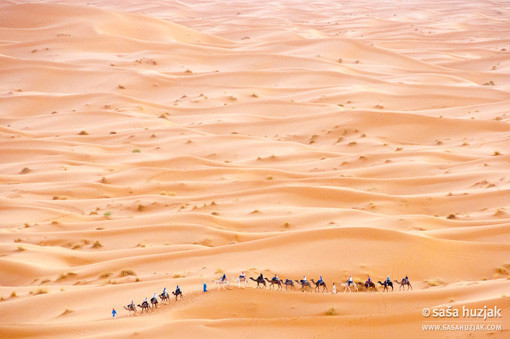 "Desert caravan", PPOTY 2012 finalist in the Travel category