Photography group exhibition "Moje mesto - bodoča evropska prestolnica kulture" opened last night
Friday, 16/12/2011
Photography group exhibition called "Moje mesto - bodoča evropska prestolnica kulture" ("My town - future European Capital of Culture"), opened yesterday at Univerzitetna knjižnica Maribor in Maribor, Slovenia.

Photography group exhibition "Moje mesto - bodoča evropska prestolnica kulture" awarded and exhibited photos
The exhibition is a result of the photography competition, which was held by the photo club Totifoto. The main idea behind it was to show different sides of Maribor, the second largest city in Slovenia, with its partner towns, as they're gonna became European Capital of Culture in the year of 2012.
One of my favorite photographs from this year actually won the second place in the competition, and 3 more are exhibited, but what I was actually more pleasantly surprised last night at the opening, was the high level of quality of all exhibited photographs, with some being just excellent. With different styles, genres and motives, they really show different moments of life in Maribor, so if you'll be around Maribor in this month, go and check it out. The exhibition will be held until January 9th 2012.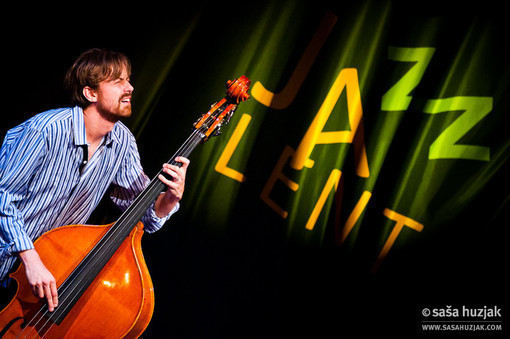 My second place awarded photograph: Chris Lightcap's Jazz Lent, Festival Lent, Maribor, 2011 © Saša Huzjak