#hipstamoments 2.0
Sunday, 13/09/2020
My solo photography exhibition opens on the 16th of September in Maribor, Slovenia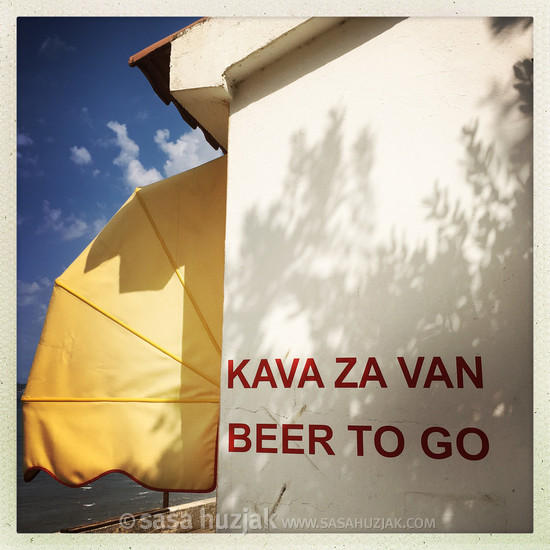 #hipstamoments 2.0
I never really looked at my smartphone as a camera (and in a way, I still don't). But during my 3 days hospitalisation some seven years ago, I started using it for the first time in a more professional way. Mainly because it was the only camera that I had with me and the best camera is the one that's with you, as Chase Jarvis eloquently put it. The only thing was that I didn't use the "normal" smartphone camera, but decided to use the Hipstamatic app which I fell in love with.
After that, I continued to use use it quite regularly, documenting everyday moments in a broad sense. That, some 3 years after, produced my online portfolio titled #hipstamoments.
Serious photography project with less serious photographs.
I did continue to work on it, even tried to make it a 365 project only to realise that those are not my cup of tea (yet?). Nevertheless, I made a step forward and the whole idea behind the project started to make more sense — I wasn't just looking for everyday moments that I would photograph in this way, I was looking for surreal, funny, quirky ones. Think Monty Python, Alan Ford and Top Lista Nadrelista (sorry to non XU and even younger readers, this one is local and age based). So it wasn't really "technology behind it" photo project any more, but it became a proper project. Maybe :)
Though, because of the language it's heavily local based and would be curios to see how foreigners would react to it.
And all this brings us to my exhibition #hipstamoments 2.0 that will open this Wendsday, 16th September 2020 in Razstavišče Vetrinjski, Vetrinjska ulica 30, Maribor, Slovenia. Due to exciting times we live in (to put it mildly) and the COVID-19 restrictions, there will be no formal opening of the exhibition. It will be put on sometimes late afternoon on 16th September and it will be opened until the 30th September 2020.
To say that we need a bit of laugh and humour in these times would be a huge understatement. If photographs at this exhibition make at least few people laugh, the #hipstamoments 2.0 made it's goal :)