Festival Lent - group photo exhibition, opening next Thursday in Maribor
Thursday, 28/05/2015
Photography exhibition opens on 4 June 2015 in Fotografski muzej Maribor, Slovenia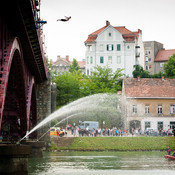 Bridge water jumps @ Festival Lent, Maribor, Slovenia, 2013 Photo: © Saša Huzjak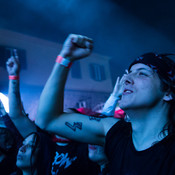 Skid row fans @ Festival Lent, Maribor, Slovenia, 2014 Photo: © Saša Huzjak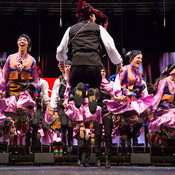 Folkart @ Festival Lent, Maribor, Slovenia, 2014 Photo: © Saša Huzjak
I am very happy to announce that few of my photographs will be exhibited in the upcoming group photography exhibition that will feature photographs of Festival Lent, from four of its, current and past, official photographers: Boštjan Lah, Dejan Bulut, Nebojša Tejić and yours truly.
To shortly introduce the festival, I'll use the short description from the official website: "Maribor's Festival Lent is the largest outdoor festival in Slovenia and one of the largest in Europe. For more than 20 years, the Lent Festival has been taking place at the end of June and in early July, attracting over half a million visitors a year, which makes it the most recognisable cultural event in Slovenia.". This year, Festival Lent will take place in many different venus in the city of Maribor, from 26 June till 11 July 2015.
Opening of the exhibition organised by Narodni dom Maribor and Muzej narodne osvoboditve Maribor (National Liberation Museum Maribor) will be in Fotografski muzej Maribor (Photographic museum Maribor) on 4 June 2015 at 18.00 and will be a great intro to the upcoming festival. The exhibition itself will remain opened until the end of the Festival, 11 July 2015.
Hope to see you there! ;)