"Foto terapija", concert photography group exhibition in Zagreb
Friday, 03/02/2012
terapija.net turns 11 with big party & live music
Terapija.net is Croatian independent online music magazine that is turning eleven this year. I've been involved with terapija (that is "therapy" in English - the name, legend has it, was inspired by one of our members' girlfriends' comment that we are all patients, since we made a habit of getting together every two weeks for a mass exchange of CD-s, a.k.a. "therapy meetings") from the very beginning, when few of us actually started small website in 2001 (wow, seems like it's been few months ago!). Our main goal was to promote good music and movies to people that may be interested in that - mind you, not many websites in this region were doing that at that time. Our site grow, our team too, and although we need to redesign the site (mea culpa, my lack of free time), I'm really proud of all the things we have accomplished.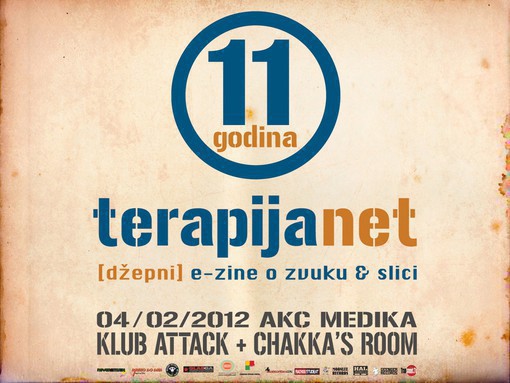 Poster for 11th birthday party of terapija.net online magazine
To mark our anniversary and celebrate out 11th birthday, we're making a party this Saturday, February 4th 2012 in Zagreb, Croatia. What kind of a music magazine would we be if we would have some live performance for our birthday, I hear you ask? Well, we'll be having more than some: with few different bands from Croatia (Hitchcock, Brujači, Žen, Interzone, Skaut, Felon), Slovenia (ŠKM Banda), Bosnia and Herzegovina (Kleimor), Serbia and Hungary (Rebel Star) and two DJs (Hevanicedub and Musiquefantastik), this is gonna be one hell of a birthday! And, as an accompanying program, we'll have a small concert photography group exhibition titled "Foto terapija" ("Photo theraphy") showing some works of four of our photographers (yours truly included).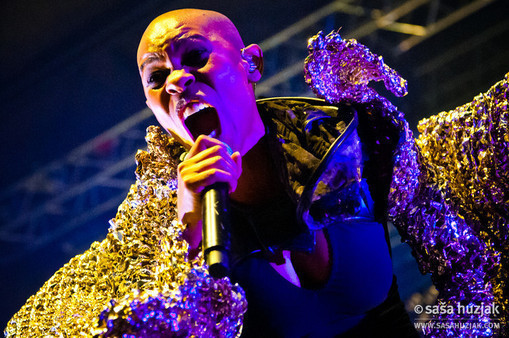 Skin (Skunk Anansie) @ MARS festival, Ljubljana (Slovenia), 2010 - one of my images that will be shown at the exhibition
The party and the exhibition will take place at AKC Medika in Zagreb. You can find more details about it at terapija.net (general announcement, timetable and exhibition details) or our Facebook event page.
Hope to see you there! ;)