Best of - live! Finally in Zagreb!
Thursday, 10/09/2015
My concert photography solo exhibition opens on 17th September 2015 in Zagreb, Croatia
After I had to postpone the Zagreb exhibition last September due to illness, I'm happy to announce that I'll be finally coming to Potepuh in Zagreb, like I promised last year! :)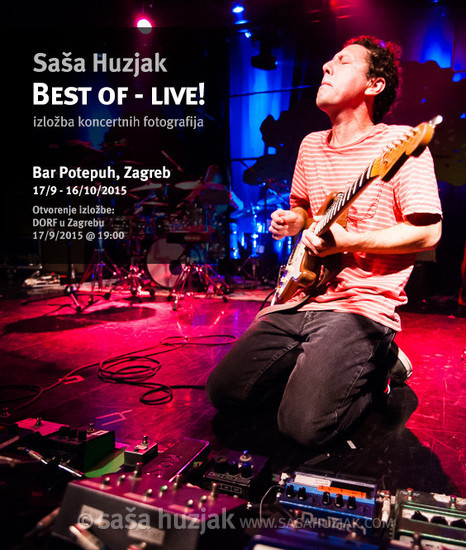 Saša Huzjak: Best of - live!
It's a same story as then - the exhibition will be a part of Festival of music documentaries DORF (my third one with them, after Rijeka and Varaždin), and I'll be displaying some of my best live images from the archive and from this year, too.
The exhibition will take place in the Bar Potepuh, just above Dolac market in Zagreb, and the opening will be done as part of Festival of music documentaries DORF, that will be happening there for three days. The opening of the exhibition will be on 17th September at 19:00 and the exhibition will stay open until 16th October 2015. If you'll be in the neighbourhood, be sure to drop by and say hello :)