Črno-beli svet 2011/2012 (Black and White World 2011/2012)
Thursday, 13/09/2012
Outdoor concert photos group exhibition to be opened at september 21st in Ljubljana
Kino Šiška in Ljubljana is probably the most important concert club in Slovenia and, I dare to say, in this part of the Europe. It was opened 3 years ago and while it seems just recently, it made such a big difference that I can honestly say that I can't remember the times before this club opened his doors to the public!
To mark the start of a new concert season (Kim Gordon, Paradise Lost, Sofa Surfers, Mark Lanegan Band, The Raveonettes, The Wedding Present, Godspeed You! Black Emperor and Dirty Three are just some of the names already announced), the team behind Kino Šiška will organise another exhibition of concert photos taken there.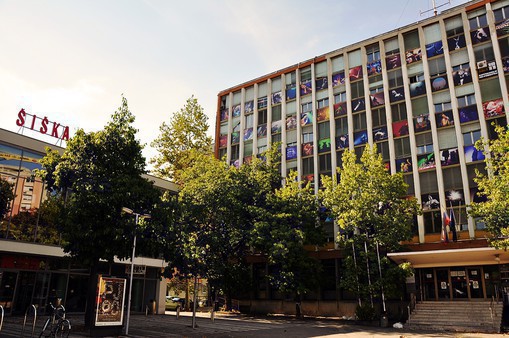 The exhibition from the last year © Branka Resnik
The outdoor exhibition called "Črno-beli svet 2011/2012" (Black and White World 2011/2012) will be opened on the September 21st and it will feature 120 photographs of the 2011/12 concert season.
I am happy to say that my photos, alongside with others from fourteen fellow concert photographers, will be displayed on the front of the Town building just beside the Kino Šiška. The opening of the exhibition will take place at 20:30, with the concert of the Slovenian duo Silence coming at 21:00. If you'll be in the neighbourhood, be sure to check it out!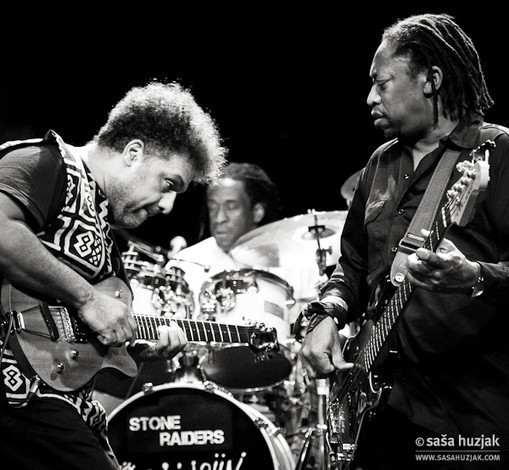 Stone Raiders @ Kino Šiška, Ljubljana (Slovenia), 2012 - one of the images that will be shown at the exhibition © Saša Huzjak
In the end: happy birthday dear Kino Šiška and live long & prosper for many, many years to come! ;)