Virtuozi plesa (Virtuosos of dance)
Monday, 10/09/2012
Solo photographic exhibition showing my work for Plesna Izba Maribor opens on September 17th in Maribor
In the year when Plesna Izba Maribor is celebrating their 25th year of all year round dance education, I am very happy to invite you to my solo photographic exhibition showing my work for Plesna Izba Maribor.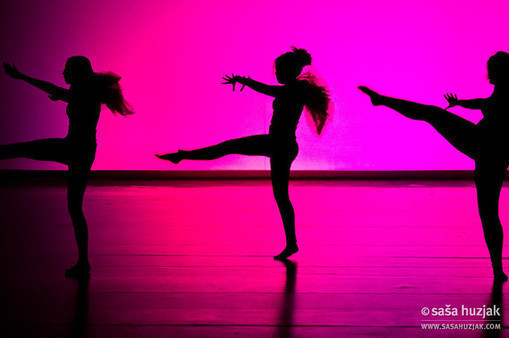 Ljubi kruhek, 2011 - one of my images that will be shown at the exhibition
As some of you may know, I've been regularly shooting for Plesna Izba Maribor for the last couple of years. This includes different dance performances they have all year round, festivals of contemporary dance that they organise (Move to Maribor is their latest which will be held from September 20th till September 30th in, obviously, Maribor), dance practices and similar events.
To learn more about Plesna Izba Maribor, please visit their website (for now, only in Slovenian language).
The exhibition will be held in the Hall of University of Maribor Library (Avla Univerzitetne knjižnice Maribor), at Gospejna ulica 10, Maribor, Slovenia. The opening of the exhibition will take place at September 17th at 6 PM, while the exhibition will stay open until September 26th 2012.
If you'll be in the neighbourhood, be sure to drop by and say hello :)