Izbine glasne pripovedke - letna bobnarska produkcija Plesne Izbe Maribor
Vetrinjski dvor, Maribor (Slovenia), 21/06/2015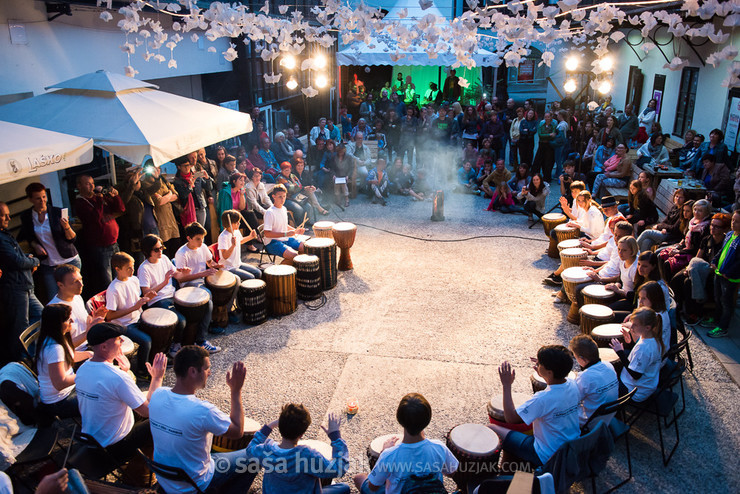 Izbine glasne pripovedke - letna bobnarska produkcija Plesne Izbe Maribor @ Vetrinjski dvor, Maribor (Slovenia), 21/06/2015
Few shots from the third and final part of the annual summer production of Plesna Izba Maribor featuring their numerous and talented drummers, with a little help of some other musicians, including famous guitarist Igor Bezget and yet to be famous cello player Ariel Vei Atanasovski.
Check out part one with younger dancers here and part two with experienced dancers dancers here.
Used gear (for photo geeks):
All photographs, unless otherwise stated, are the copyrighted property of Saša Huzjak. All rights reserved.
Must not be used without explicit permission.
If you would like to
license
any of my photographs to use either online or offline,
order a fine art print
of your favorite photograph or
hire me
to shoot your band or event
please contact me
.