Izbine pripovedke za male - letna plesna produkcija Plesne Izbe Maribor
Lutkovno gledališče Maribor, Maribor (Slovenia), 17/06/2015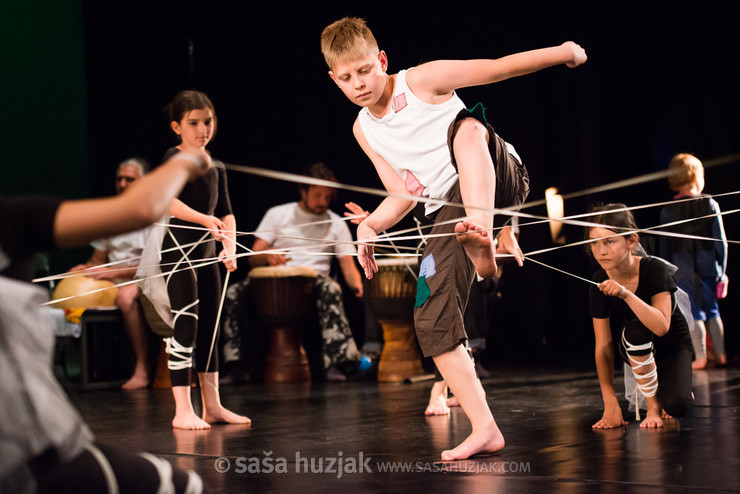 Izbine pripovedke za male - letna plesna produkcija Plesne Izbe Maribor @ Lutkovno gledališče Maribor, Maribor (Slovenia), 17/06/2015
I've been privileged to be working with a great dance school & dance company from Maribor called Plesna Izba Maribor for some years now, and it has been a great collaboration all the way! Two times per year (winter and summer) they stage productions of all of their dance and drummers classes, which are always colourful, vibrant and great for taking photos of course! :)
This year, summer production introduced two changes - first, it was a great new venue (Lutkovno gledališče Maribor) and second, they've split the dance show in two separate performances / night: one of the younger dancers (shown here) and one for the older ones, while drummers had their own night! If it sounds like it was a small (dance) festival, it sure felt like that photographing it!
The first night also included acts of Plesna Izba Maribor's dancers that were awarded with gold and silver medals at 23rd national dance competition Opus 1.
Used gear (for photo geeks):
All photographs, unless otherwise stated, are the copyrighted property of Saša Huzjak. All rights reserved.
Must not be used without explicit permission.
If you would like to
license
any of my photographs to use either online or offline,
order a fine art print
of your favorite photograph or
hire me
to shoot your band or event
please contact me
.