Dancers in studio photo shoot: Lucija Jalincienė
Tuesday, 19/04/2022
Continuing with photographing dancers in my photo studio in Maribor, my next dancer was amazing Lucija Jalincienė, another dancer that I photographed performing many, many times in the past, just like Vanja Kolanovič.
Dancers in studio photo shoot: Lucija Jalincienė
I always liked a bit of a humorous, no bullshit attitude Lucija had, even when she was a kid. I never saw her as a typical good girl ballerina style dancer (not that there is anything wrong with that), and I wanted to include at least one light setup where we would go into a bit more dark and mysterious look.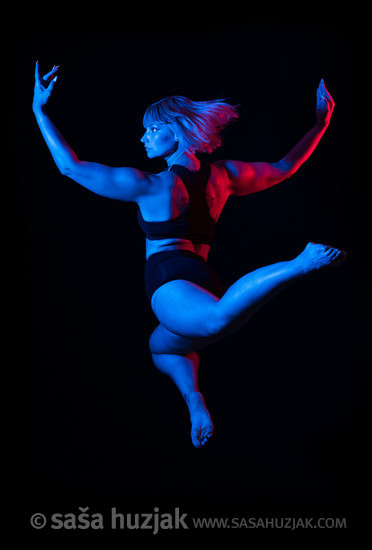 Dancers in studio photo shoot: Lucija Jalincienė
So, when she got from Tenerife where she has been living and working to Maribor, we organised a date for a photo shoot and had a great time :)