Pandora TV - Pandorina skrinjica 2022
Narodni dom Maribor, Dvorana generala Maistra, Maribor (Slovenia), 21/05/2022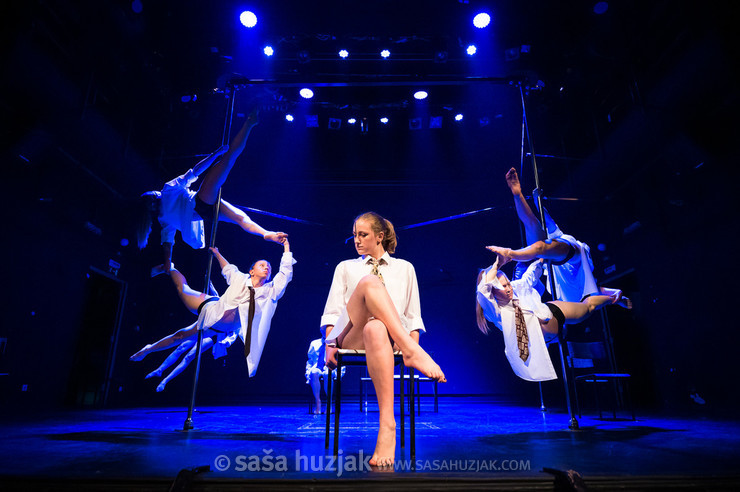 Pandora TV - Pandorina skrinjica 2022 @ Narodni dom Maribor, Dvorana generala Maistra, Maribor (Slovenia), 21/05/2022
It has been three long years since the last annual pole dance performance of Pandora - Art of Pole, due to ubiquitous COVID-19 and all connected restrictions to normal life.
Luckily, things got better this spring with almost all the restrictions lifted here in Slovenia, so the team from Pandora - Art of Pole dance school produced a long waited dance performance — long waited by fans but also by dancers. Very cleverly scripted as a TV programme, the show featured various groups and ages of dancers and delivered a truly amazing show!
I'm always flabbergasted by the easiness and grace dancers perform their acts, maybe even more when it comes to the pole dancers. Simply amazing! :)
Used gear (for photo geeks):
All photographs, unless otherwise stated, are the copyrighted property of Saša Huzjak. All rights reserved.
Must not be used without explicit permission.
If you would like to
license
any of my photographs to use either online or offline,
order a fine art print
of your favorite photograph or
hire me
to shoot your band or event
please contact me
.