Barrique promo photo shoot
Thursday, 01/07/2021
Barrique is a really cool band performing kind of mix between Argentinian tango and Balkan rhythms, if I may describe them from what I remember :) I photographed them performing few years ago at Festival Lent in Maribor, Slovenia, but that was briefly, since I was working as an official festival photographer and Festival Lent has many stages to cover :)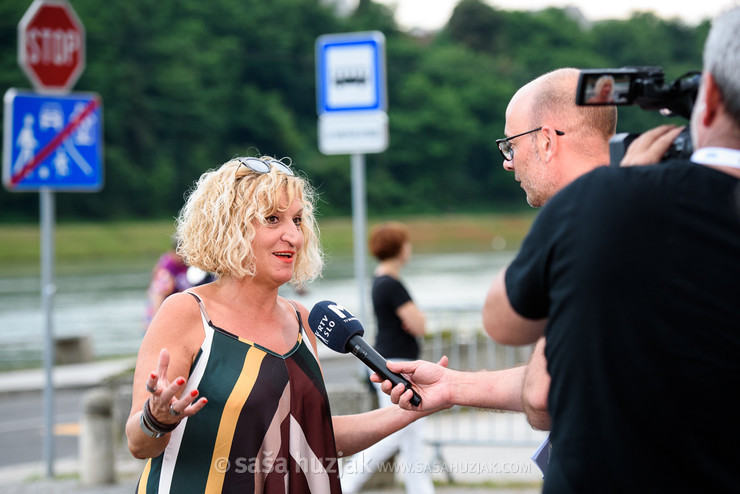 Singer Ervina German giving interview before the concert @ Festival Lent, Maribor (Slovenia), 2019
Fast forward few years, Boštjan, the main force behind Barrique and I became good friends. I offered my services to photograph the band for some promo shoots, but they had some changes in the band and the COVID-19 situation stopped a lot of things, obviously.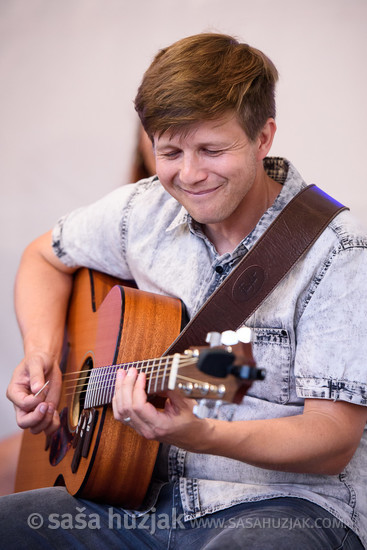 Boštjan Lavrič (Barrique) @ Festival Lent, Maribor (Slovenia), 2019
Few days ago Boštjan contacted me to see if I had the time for an ultra quick photoshoot - emphasise on ultra quick. While I don't usually like to have these small time frames, Boštjan explained me that they don't really have a time for a proper band photo shoot, since some of the new members are not from Maribor but are coming from other parts of Slovenia to the rehearsal which is paramount for them since they got some gigs for this summer and they need that time together for their music. And it was not just the time frame I had limited, they had only one day at the certain time to offer me, plus location was at their rehearsal place - all that quite limiting for a photographer :) Plus, did I mention that there are eight (8) members in the band?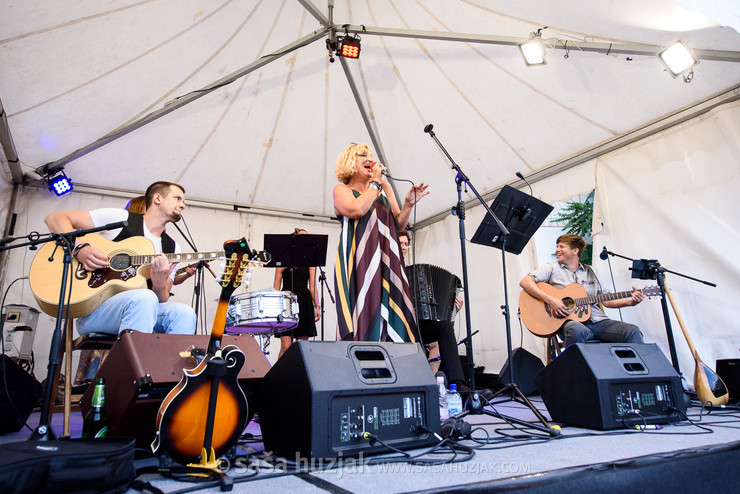 Barrique @ Festival Lent, Maribor (Slovenia), 2019
Boštjan found a cool looking old castle few minutes from their rehearsal place and we decided that would be a much better background for the photoshoot than the modern hall. But as the Murphy law states, on the day of the photoshoot and after many dry and 30+ Celsius days, on that afternoon the rain started :)
Luckily, it stoped an hour or two before the decided shooting time, so my assistant Matic and I headed there an hour before to scout the location and prepare the lights. The idea was that when the band would come, we do few frames and they can be off for their rehearsal. They literally needed one photo that they can send tomorrow as the promo for an upcoming gig.
When we got there, we realised that the castle does look cool at first glance, but has quite a few off limits ares due to safety (oh, that bridge!) and the inside is completely blocked out from entering. Plus, many of the broken windows had plastic on them to stop the rain to deteriorate the inside even more, so that was an extra bummer - the whole castle as a background was a no-no. Matic, being a graphic designer with a good eye, then spotted a great place without many distractions and we quickly set up two big strobes to light them up.
The band came, they were all dressed up and super professional, we did few test shoots to check the lights, did few frames and it was a wrap, the band already was on their way to the rehearsal! Matic and I packed the gear, drove to the studio, got the gear from the car and I copied the photos to my computer. Did some post production on them and send them to the client - all in just few hours :)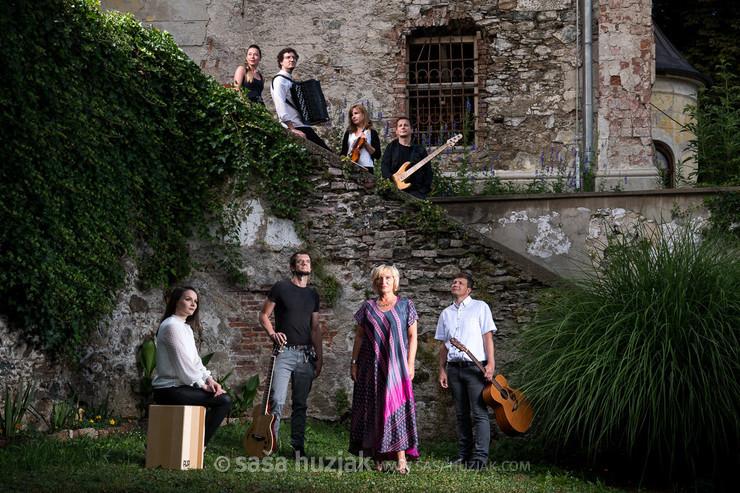 Barrique promo photo shoot
Which is definitely the quickest group portrait band promo shoot I did so far :)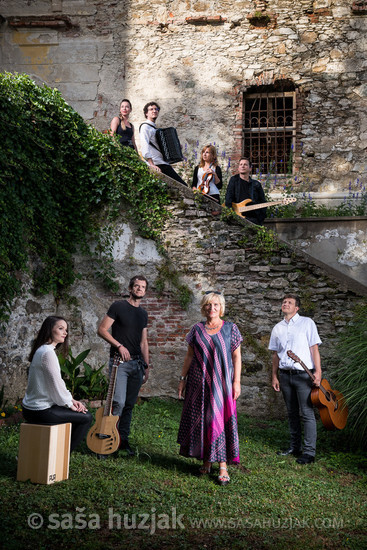 Barrique promo photo shoot