Trio à chanter promo photo shoot in studio
Friday, 15/04/2022
Recently I had a privilege to work with three great young classical musicians from Slovenia, currently studying in Austria, who perform under the name Trio à chanter. They needed some promotional images for their upcoming performances, so we organised a quick session in my photo studio SHtudio.eu in Maribor.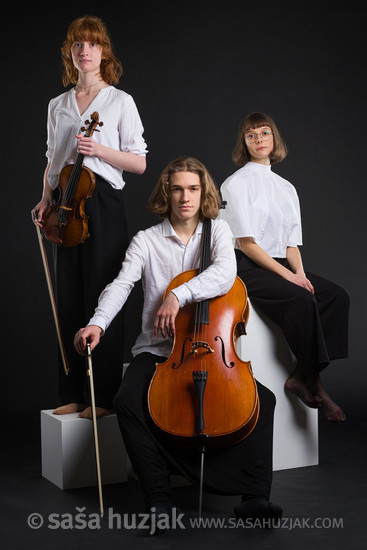 Trio à chanter (promo, 2022)
Trio is consisting of Ariel Vei Atanasovski (cello), Klara Lužnik (piano) and Zala Frangež (violin), and all three of them are truly professionals when it comes to perform for the camera :) I am yet to hear them play live but if they're half as good with their instruments as they are models (and I'm pretty sure they are), I am not afraid for their future :)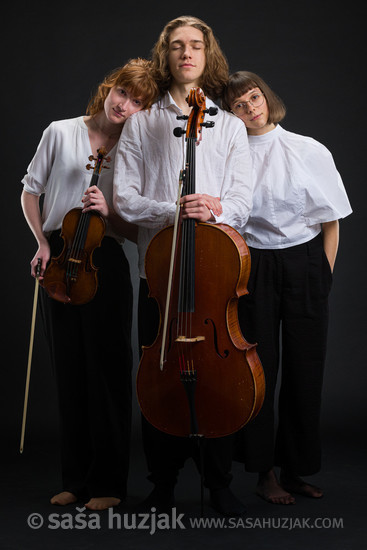 Trio à chanter (promo, 2022)
Ariel Vei Atanasovski and Klara Lužnik also perform as a duo, so we used the opportunity to make some promotional photographs for them too.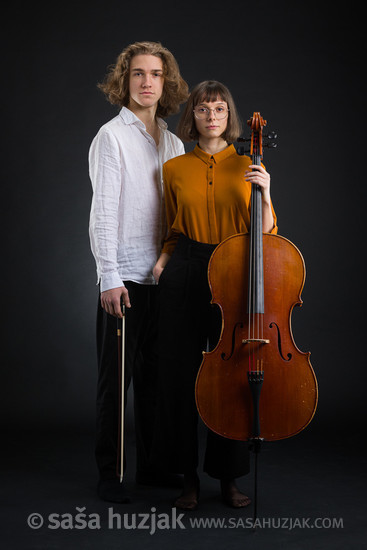 Ariel Vei Atanasovski and Klara Lužnik duo (promo, 2022)
The whole photo session was a funny and very relaxed and I really enjoyed it - who said classical musicians don't know how to have fun? :)