Randy Brecker & Jeunesses Orchester Leibnitz
Kulturzentrum Leibnitz, Hugo Wolf Saal, Leibnitz (Austria), 08/10/2011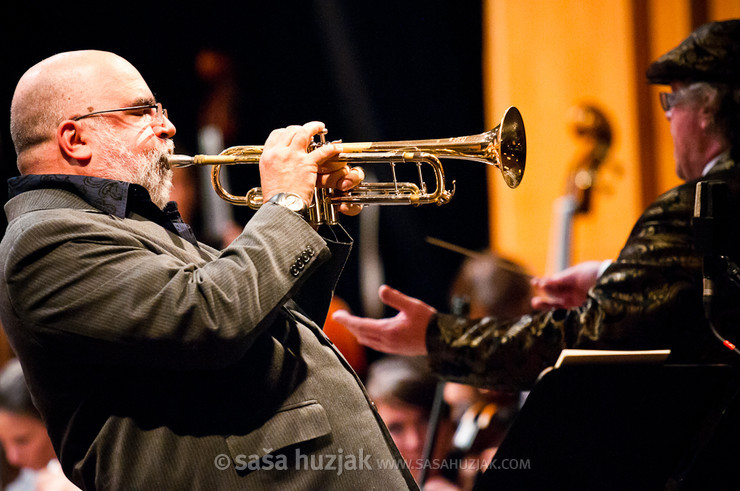 Randy Brecker & Jeunesses Orchester Leibnitz @ Kulturzentrum Leibnitz, Hugo Wolf Saal, Leibnitz (Austria), 08/10/2011
Opening concert for the "Leibnitzer Jazztage 2011" jazz festival was a very interesting and very cool project between young classical and jazz musicians from Austria, Slovenia and Croatia and a jazz legend, trumpeter and Grammy award winner Randy Brecker.
Conducted and organized by Sigi Feigl, they played songs of Duke Ellington, Randy Brecker and some known popular pieces like Goldfinger and the theme from The Godfather, which sounded really, really good! Given the fact that my wife and few of our friends also played in the orchestra, the whole night was a total success :)
Used gear (for photo geeks):
All photographs, unless otherwise stated, are the copyrighted property of Saša Huzjak. All rights reserved.
Must not be used without explicit permission.
If you would like to
license
any of my photographs to use either online or offline,
order a fine art print
of your favorite photograph or
hire me
to shoot your band or event
please contact me
.