Samo Šalamon & Takt Ars Guitar Orchestra feat. Vasko Atanasovski & Achille Succi
Narodni dom Maribor, Velika dvorana, Maribor (Slovenia), 18/11/2016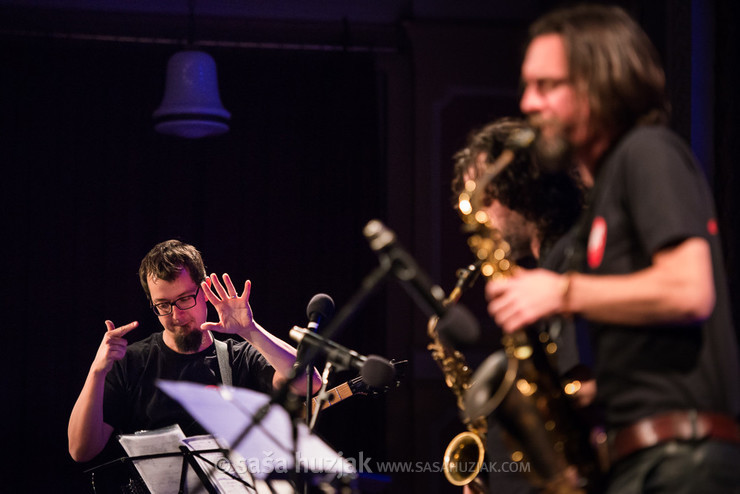 Samo Šalamon & Takt Ars Guitar Orchestra feat. Vasko Atanasovski & Achille Succi @ Narodni dom Maribor, Velika dvorana, Maribor (Slovenia), 18/11/2016
Regardless of how often do you go and listen to the live music, this is something you don't see very often!
Samo Šalamon, Maribor's finest jazz guitarist and composer, labeled as "One of the hottest 10 new guitarists in the world" by the Guitar Player in 2008, performed with his guitar orchestra from his music school Takt Ars, together with Vasko Atanasovski & Achille Succi on saxophones. Two drummers, two basses and twenty seven guitars - let me repeat this: twenty seven guitars (!!) - on stage.
Amazing gig!
Used gear (for photo geeks):
All photographs, unless otherwise stated, are the copyrighted property of Saša Huzjak. All rights reserved.
Must not be used without explicit permission.
If you would like to
license
any of my photographs to use either online or offline,
order a fine art print
of your favorite photograph or
hire me
to shoot your band or event
please contact me
.