Terraneo festival 2011
ex vojarna Bribirski knezovi, Šibenik (Croatia), 09/08 > 13/08/2011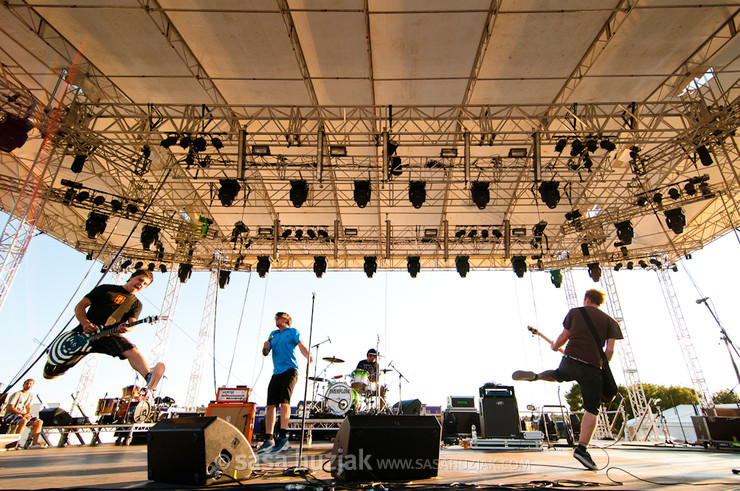 Overflow @ Terraneo festival 2011, ex vojarna Bribirski knezovi, Šibenik (Croatia), 09/08 > 13/08/2011
Summer eco music festival
The idea to have a rock festival on the beautiful Croatian seaside seems so logical, but it took some time to actually pull it. And, like Žika, singer of the great Croatian punk band Overflow eloquently said it, to have it in the ex military base where people were trained to kill, and now they're enjoying life and music, seems even more positive.
All in all, the first year of a new music festival "Terraneo" based in the town of Šibenik, on the coast of Croatia, went very very successfully. In spite of some weather problems (strong wind for the first two days), I had fabulous three days there (couldn't stay for the last two), with some excellent performances (one of the highlights would be definitely show by Janelle Monáe and her band), and can't wait for the next year!
Used gear (for photo geeks):
All photographs, unless otherwise stated, are the copyrighted property of Saša Huzjak. All rights reserved.
Must not be used without explicit permission.
If you would like to
license
any of my photographs to use either online or offline,
order a fine art print
of your favorite photograph or
hire me
to shoot your band or event
please contact me
.