Skejtaj s srcem 2014 (Skate with your heart) humanitarian project
Skejtaj s srcem 2014, Zasavje (Slovenia), 24/05/2014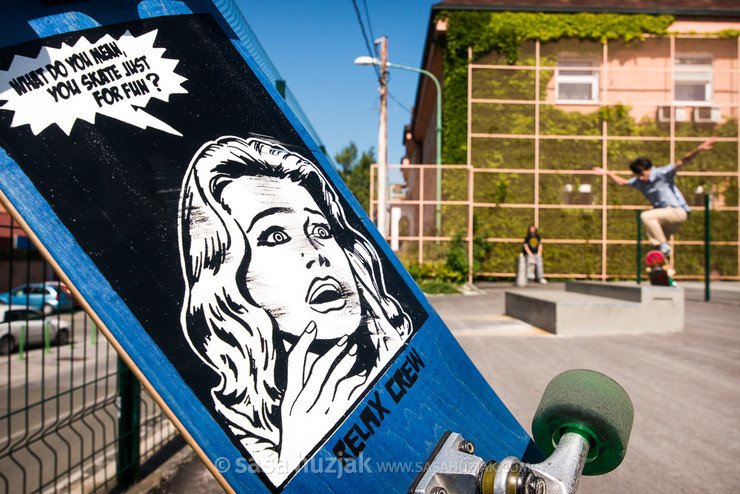 Skejtaj s srcem 2014 (Skate with your heart) humanitarian project @ Skejtaj s srcem 2014, Zasavje (Slovenia), 24/05/2014
After a very successful week on a road skating through the whole Slovenia last year, Tomaž Praunseis, the man behind "Sk8aj s srcem" project, decided that we should do something this year, too. We decided to do it more "localy" - the trip would be around Zasavje region of Slovenija, and the money we would raise would go to children whose parents can't afford to pay their kids holidays.
And although it was only one day (compared to a week last year), we got great support and it was a great experience again - even more important, we're all eager to try to do something more out of it, to try to help even more.
Doing what you love while helping others - priceless!
Used gear (for photo geeks):
All photographs, unless otherwise stated, are the copyrighted property of Saša Huzjak. All rights reserved.
Must not be used without explicit permission.
If you would like to
license
any of my photographs to use either online or offline,
order a fine art print
of your favorite photograph or
hire me
to shoot your band or event
please contact me
.