Premik - skladba za glas, violino in telo (delo v nastajanju)
GT22, Intimni oder, Maribor (Slovenia), 23/11/2021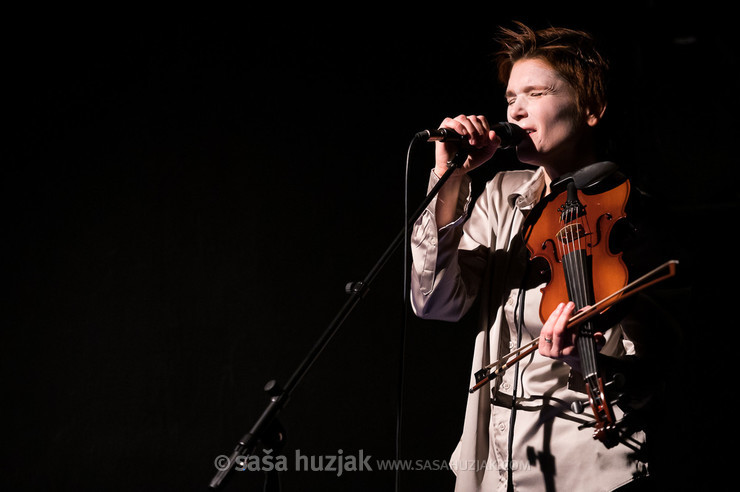 Premik - skladba za glas, violino in telo (delo v nastajanju) @ GT22, Intimni oder, Maribor (Slovenia), 23/11/2021
Few days ago my wife Špela Huzjak performed her debut solo contemporary dance / music / theatre performance titled "Premik - skladba za glas, violino in telo (delo v nastajanju)" - "Movement - composition for voice, violin and body (work in progress)" (you can check out what we did at promo photoshoot for promotional materials few weeks ago).
I was very proud of her, since this was in many ways very intimate performance took a lot of her time and energy. Well done darling! ;)
Used gear (for photo geeks):
All photographs, unless otherwise stated, are the copyrighted property of Saša Huzjak. All rights reserved.
Must not be used without explicit permission.
If you would like to
license
any of my photographs to use either online or offline,
order a fine art print
of your favorite photograph or
hire me
to shoot your band or event
please contact me
.