The Stroj
Reciklažni center Surovine (Tezno Recycling Centre), Maribor (Slovenia), 24/08/2012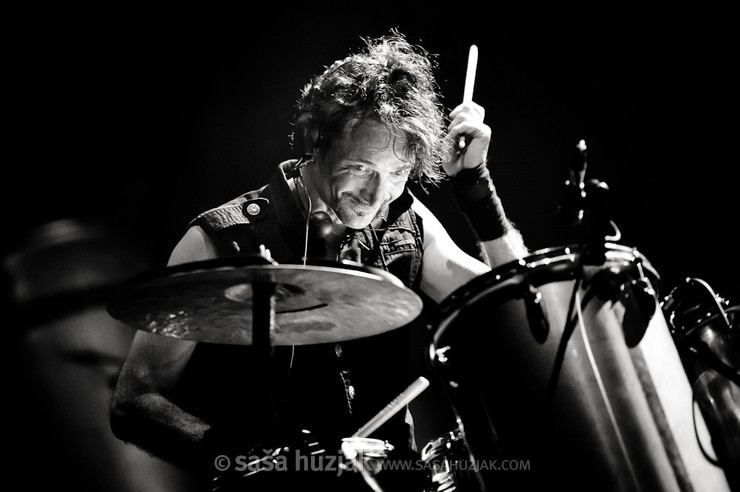 Primož Oberžan (The Stroj) @ Reciklažni center Surovine (Tezno Recycling Centre), Maribor (Slovenia), 24/08/2012
The show by Slovenian musical collective The Stroj ("stroj" means "machine" in Slovenian, but pronounced together with "the", sounds like a "destroy"), best known for their only percussion performances where they used plastic or metal waste barrels, worn out machine parts and various working tools to make their music come alive. In 2007. most of the original members left the collective and started working under the name StrojMachine.
Primož Oberžan, founder of the group and the only original group member left, continued the collective, adding new instruments and premiering their latest project "Cymaticon" where they display cymatic visualizations of sound and this is what they performed in Maribor at the brilliantly chosen - yet not fully used in the show - venue (Maribor's Recycling Centre. The show also got an extra visual boost (and some temperature!) by four welding workers from the Centre, that's for sure.
Used gear (for photo geeks):
All photographs, unless otherwise stated, are the copyrighted property of Saša Huzjak. All rights reserved.
Must not be used without explicit permission.
If you would like to
license
any of my photographs to use either online or offline,
order a fine art print
of your favorite photograph or
hire me
to shoot your band or event
please contact me
.