Solar Pulse Music festival - 10th anniversary edition
Pekarna, Dvorana Gustaf, Maribor (Slovenia), 13/10 > 16/10/2016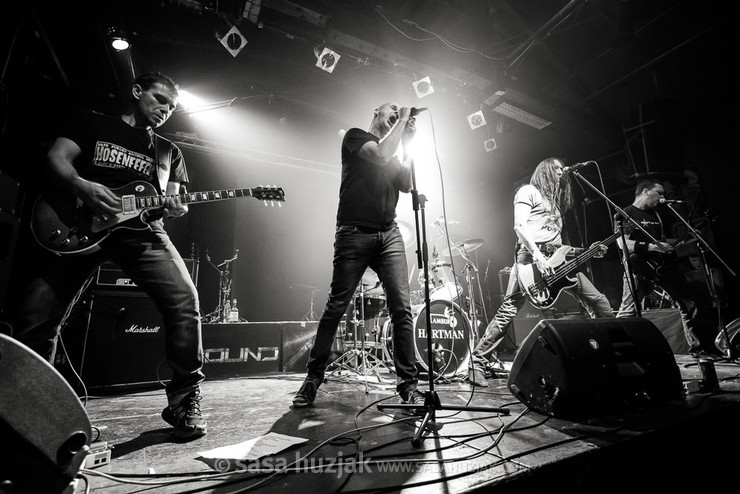 Muškat Hamburg @ Solar Pulse Music festival - 10th anniversary edition, Pekarna, Dvorana Gustaf, Maribor (Slovenia), 13/10 > 16/10/2016
Solar Pulse Music is a very agile and very cool collective organising concerts of independent music bands in Maribor. And they've been doing this already for the last ten years (time really does fly)!
To celebrate that momentum, they put together a four day festival bringing us some of the best underground and indie bands from Slovenia (plus guests from Austria and Finland), featuring many, many different musical styles. Or as they say about themselves: "SolarPulseMusic represents all genres of music, coming from autonomous creative-productive conditions and possess their own criteria. In accordance with the deficit of musical content within the wider community and the region and the interests of the organizing collective, a stylish diversity is ruled, ranging from indietronics, electronics, atmosphere, avant-garde, concrete music, noise, hardcore and other genres, which identify with surpassing genre frameworks; if there is a necessary limit, then a creative relationship between the 'guitar' and 'electronic' music is what we can speak of."
I felt really honoured and happy when they asked me to photograph the festival as their official photographer - we all enjoyed the experience very much! :)
All the best to you Solar Pulse Music, to many, many years of great concerts and festivals! ;)
Used gear (for photo geeks):
All photographs, unless otherwise stated, are the copyrighted property of Saša Huzjak. All rights reserved.
Must not be used without explicit permission.
If you would like to
license
any of my photographs to use either online or offline,
order a fine art print
of your favorite photograph or
hire me
to shoot your band or event
please contact me
.