Happy Ol' McWeasel
Jazz klub Satchmo, Maribor (Slovenia), 15/03/2019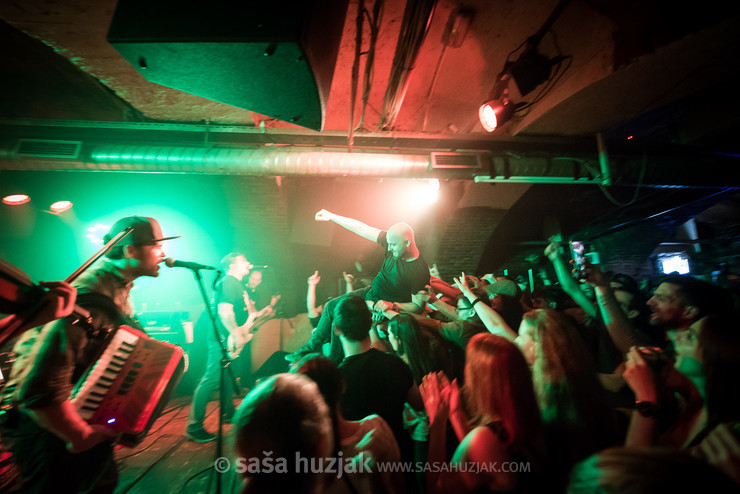 Gregor Jančič "Moony" (Happy Ol' McWeasel) crowd surfing @ Jazz klub Satchmo, Maribor (Slovenia), 15/03/2019
Two years after the last St. Patrick's day celebration in a Happy Ol' McWeasel way, our paths crossed again. But this time, I was working as their official photographer which meant more work but also much more fun! :)
If you haven't already heard about them yet, these guys play Irish punk kind of music and they play it bloody good! Think Flogging Molly and Dropkick Murphys and add a bit of The Pogues.
This year they celebrated St. Patrick's Day with their fans the best way possible - with a sold out gig in their hometown of Maribor! Add their own brand new branded beer "Weezl" by the great Bevog brewery and you got yourself a hell of a party! :)
Used gear (for photo geeks):
All photographs, unless otherwise stated, are the copyrighted property of Saša Huzjak. All rights reserved.
Must not be used without explicit permission.
If you would like to
license
any of my photographs to use either online or offline,
order a fine art print
of your favorite photograph or
hire me
to shoot your band or event
please contact me
.